The Blowout Is Back
45 minutes is all it takes to restore beauty and shine to lifeless hair for 3 to 5 days.
Your hair does more than keep your head warm in the winter. The way you style your hair has an impact on your confidence and affects the way people interact with you. We now offer lunch-hour appointments for full-service blowouts at our salon in Tacoma, WA. These 45-minute to one-hour sessions are ideal for your lunch break, while the kids are at school, or between Zooms. 
What Is A Blowout?
A blowout is a professional and customized wash, condition, and hairstyling service that breathes life back into your hair. Your stylist will design a product and style plan just for you. You'll also have the option to add a custom scalp or other treatment to restore your hair back to optimum health.
Chémel Makes It Easy (And Fun!)
When you book a blowout, you take control of your calendar and give yourself some valuable time for self-care. We understand that you are busy, but a hectic schedule is all the more reason to sneak some time in for you! You can trust that your appointment will be on time, and you'll also enjoy a host of benefits, such as:
A well-stock, complementary craft coffee bar, complete with biscotti
Heart-healthy, hearty oatmeal (because you probably skipped breakfast)
A bright and airy salon for your daily dose of vitamin D
Laughs and friendly conversation
Access to our luxurious custom treatment bar
A much-needed break from the humdrum of daily life
Picture-perfect hair for days
Hungry? Check Out Our Neighbor, Crisp Greens
Easily becoming Tacoma's go-to healthy food option is Crisp Greens. This local restaurant is just around the corner of 6th and Union Street and will fuel you up and leave you with no guilt! They offer call-ahead-orders and online ordering; one quick pitstop, and you'll have the perfect meal to enjoy while being pampered!
Style Is More Than Superficial
You already know how you feel after a cut, color, and style. You walk around with your head held high and command attention and respect everywhere you go. A blowout is a quick and convenient way to keep that confidence in between cuts. Remember, when you look good, you feel good, and when you feel good, you do good for yourself and those around you. You deserve this!
Caring For Your Blowout
If you're worried about caring for your blowout, don't be. It's not hard to upkeep. While your stylist may have specific instructions for your unique hair, most styles are easily maintained by using dry shampoo, if needed, and sleeping on a silk pillowcase. With proper care, your blowout will look great in the boardroom for that big meeting and then carry you into Friday date night with no muss and no fuss.
Custom Treatments Made For You
To get the most out of your lunch-hour blowout, ask your stylist about customizing your treatment to your hair's needs. Because everyone's hair is different, there are many options you can choose from. Whether you want a quick three-minute boost or a full on 15-minute treatment to get your hair and scalp summer ready, we've got you. Take advantage of an add-on for just $20 – standalone pricing ranges from $35-$45, so it's a great deal that helps you get the most out of your lunch hour. Mention that you want the Lunch-Hour Blowout special when you call the salon to schedule as this pricing is not available online.
You don't have to spend an entire day at the salon to enjoy beautiful and healthy hair. All it takes is a quick lunch-hour appointment. Make your VIP reservation today, and commit to self-care that will leave you looking and feeling your very best with healthy hair that gives you back your time and streamlines your morning routine.
---
Related Posts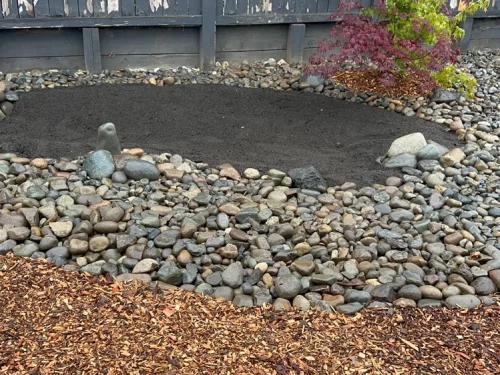 As a Green Circle Salon, we believe in doing our part for the environment. That's why we use sustainable products...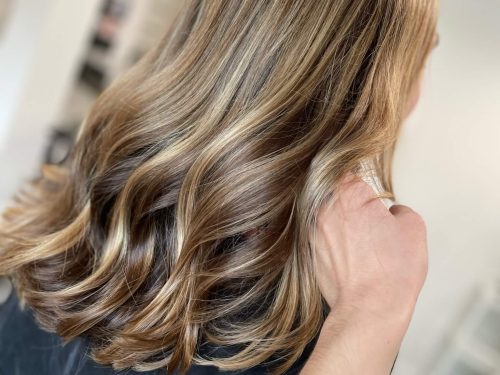 You already know that life is too short to have hair you don't love. But how do you get hair that you LOVE? It's...