Ché:YOU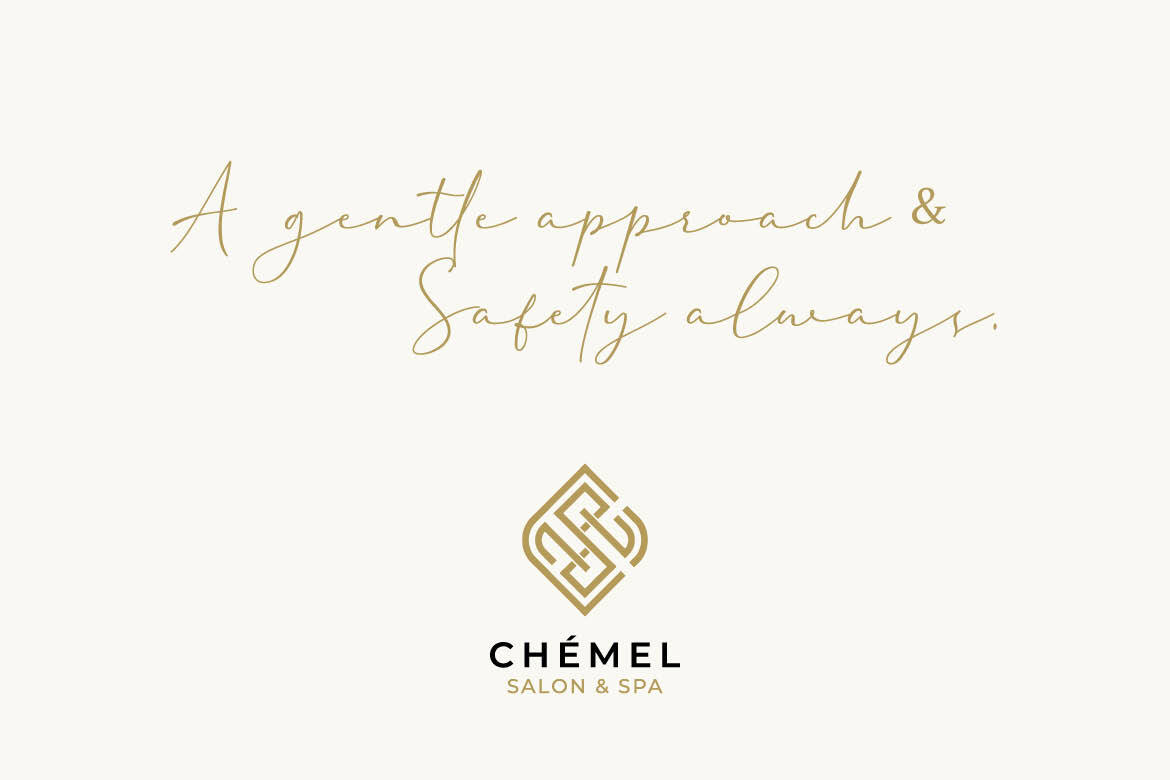 brand:YOU
Our approach goes beyond the usual question, "So, what are we doing today?" The team at Chémel prides itself on listening to you, our client and asking questions that explore more than just the style of your hair. We want to know how you live. We want to understand how your life has changed since the last time we saw you, especially in the last year, so we can account for those changes in your daily beauty regimen.
Consultations at Chémel delve into your expectations, style of living, your favorite fashions, the texture of your hair, and the practicalities of maintaining the style. We honor your ideas, but also recognize that you need a partner to help you develop your look. Our stylists make recommendations based on your needs and wants, working to reassure or reinvent. Create a signature look you will be proud to rock at your next Zoom call or at that intimate, family-only wedding.
A quality hair cut from Chémel Salon and Spa stays gorgeous between appointments. You may not know the technique involved in creating it, but the eye recognizes superior work. Our cuts will fall perfectly around your face on day one and day 21, creating an impression with everyone you meet.
touch:YOU
Touch will never again be something any of us takes for granted. At a time when we must choose carefully what – and who – encounters our skin, the gift of touch becomes even more precious. The brush of a cheek. The touch of a hand. These are connections that we all need, even if experiencing our lives through touch has taken on a selective quality. No matter who or what you allow to get close to your skin, we help you meet the world at your silky, glowing best with a range of skincare services and products chosen to improve the health, feel, and look of the skin on your face, hands, and back.
Chémel's estheticians consult with you to clearly define your skincare goals. We create a plan based on those goals that preserves and promotes the quality of your skin, no matter your age, to protect it from the ravages of time, stress, hand sanitizer, and the environment. Treat yourself to facials and skin treatments that exfoliate, soothe, rehydrate, and restore.
Now that you have soft, smooth skin, make time for a little extra pampering to add some drama to your eyes. Our spa offers lash services that let you look Instagram-ready in a flash. We can add volume and length to your lashes through lash extensions that frame and compliment your eyes. Chémel also provides lash lift and tint, a treatment that curls and darkens your natural lashes making your eyes pop. A new you for a new day – sans mascara!
Old wisdom says that when you are feeling rough, add a spoonful of sugar. We could not agree more. Get back on track with Chémel's sugar waxing procedure. Sugar waxing provides safe, gentle exfoliation using natural ingredients – sugar, water, and lemon – delivered at room temperature. Hair removal does not need to be painful or scald your delicate skin. The best part is that regular sugar waxing treatments can prevent new hair from growing over time.
maintain:YOU
After you have been styled, polished, and pampered by the team at Chémel, consult with your stylist or esthetician in our Aftercare area. We view your time in our salon and spa as an investment in your appearance and well-being. That is why we help you extend your service beyond the appointment, preparing you to maintain your investment in beauty in your own home.
The shampoos, conditioners, curl enhancers, creams, and treatments you will find on our shelves are the ultimate in self-care at a time when self-care has never been more important. Our products help you beautify and destress in between appointments. Just in case you need it right now, we give you permission to revel in your beauty regimen. You deserve the self-affirmation of that routine.
Unlike some salons, our product selections are never the result of behind-the-scenes arrangements that have more benefit for us than for you, our client. Our offerings are the result of careful testing and client testimony. When we tell you that we trust a product, or that one is more effective than another, it is because we have observed consistent results for you or other clients. Selling you a product is an act of trust the same way that cutting your hair or applying a skin treatment is.
We have all experienced that feeling the day after a haircut when the results just do not seem the same. It can be disappointing – especially when you want to enjoy the delicious bit of "normal" that a salon trip provides. When you leave the salon with our recommendations, you will be well-equipped to create the same satisfying, stress-free experience you had at Chémel at home.
The stylists at Chémel strives to provide you with a look and easy step-by-step instructions that make the transition to home and daily living simple. Similarly, your skin can have that same tingling "after facial" glow we all love while in between appointments. Just take home the same products that we use in the spa and on our own skin. While we know you will likely prefer us to do the work, enjoying the relaxation that only a haircut or spa facial can provide, beautiful hair and skin are not about one hour in a chair once a week. The work needs to follow you home.
Still not sure? We invite you to call us. Our commitment to Ché:YOU does not end with your appointment. Often times, you will hear from us after your appointment to ensure that should you have any questions about your hair or skin we can offer additional support. We always welcome your feedback and questions, just give us a call. The team at Chémel may not see you as often as we would like, but we are here to serve you each business day as partners and friends.
---
Related Posts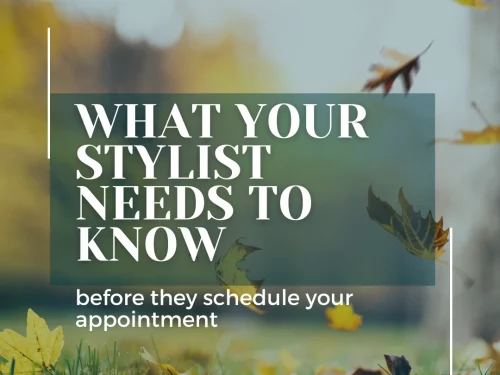 Whether you're passionate about hair or simply aiming for a style change, here are five tips and crucial details...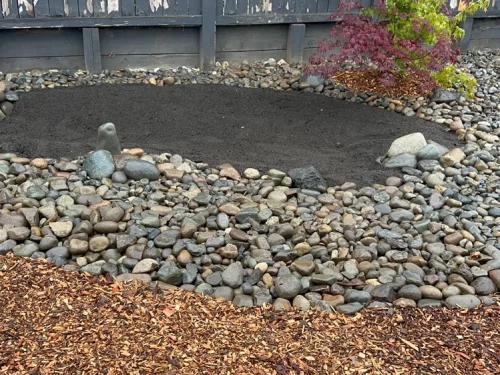 As a Green Circle Salon, we believe in doing our part for the environment. That's why we use sustainable products...