Blonde Summer Hair for 2021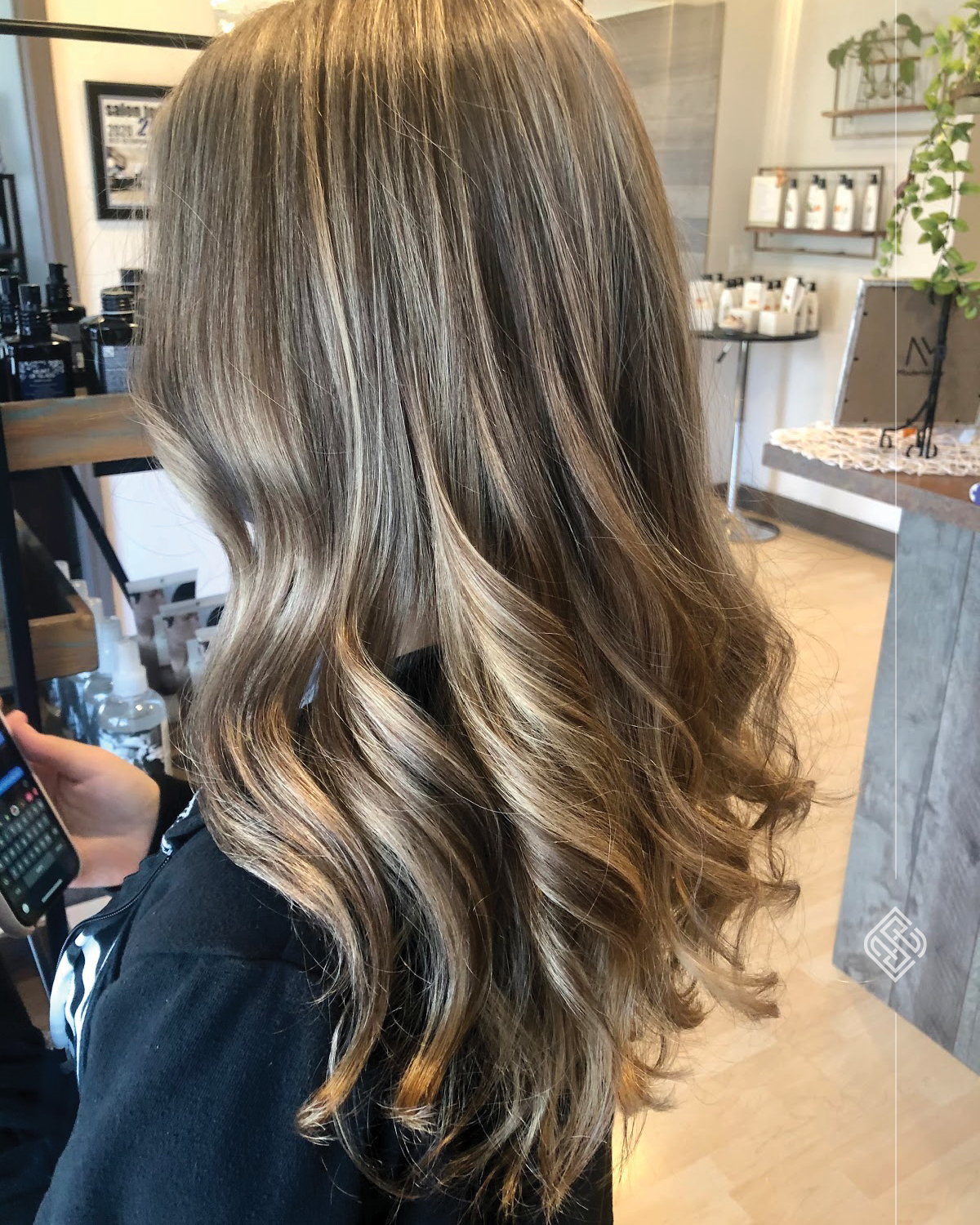 Just in time for the summer sun, Becky has brought back these beautiful and bright blonde tones which are a huge hit for summer of 2021. These lowlights and highlights blend so naturally and fall flawlessly into these lovely waves.
This look was done a little differently than most paint jobs. A multi-technique was used to achieve this gorgeous look.
"The big debate is do I want foil or paint? When in doubt, go for both! Get a lived-in look and a dialed-in look at the same time. Multi-technique looks are more interesting and more natural without sacrificing the style and fun!" – Becky
We want you to be able to maintain this salon look from home and we can help you with this. Our trusty Davines products work wonders.
Davines Alchemic Golden Shampoo maintains and enhances blonde tones. Hair color is enhanced, protected, and brightened and the Golden Condition to go with is perfect for hydrating while protecting your golden tones. These products are perfectly made for golden-blonde to honey-blonde hair.
Shop here on our site or call us at 253-548-8910 for our curb-side pickup option.
Help us help you by supporting us and our local stylists.
---
Related Posts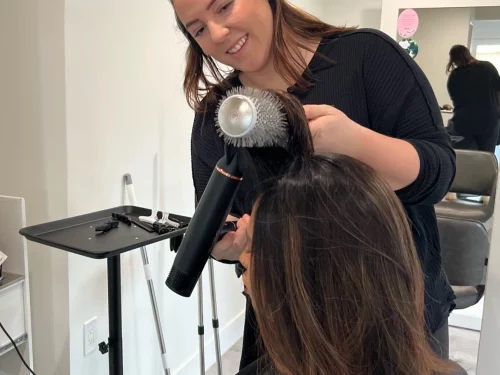 45 minutes is all it takes to restore beauty and shine to lifeless hair for 3 to 5 days. Your hair does more...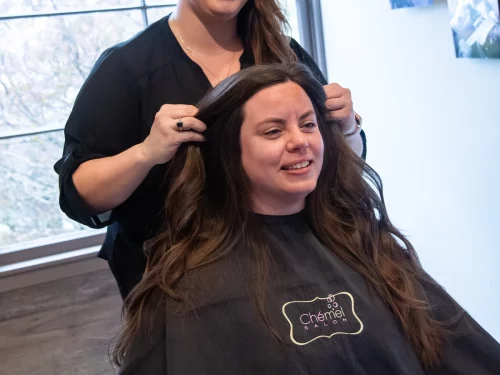 At Chémel Salon, we understand that your hair is more than meets the eye. Your style shows the world how you feel,...