sustain:YOU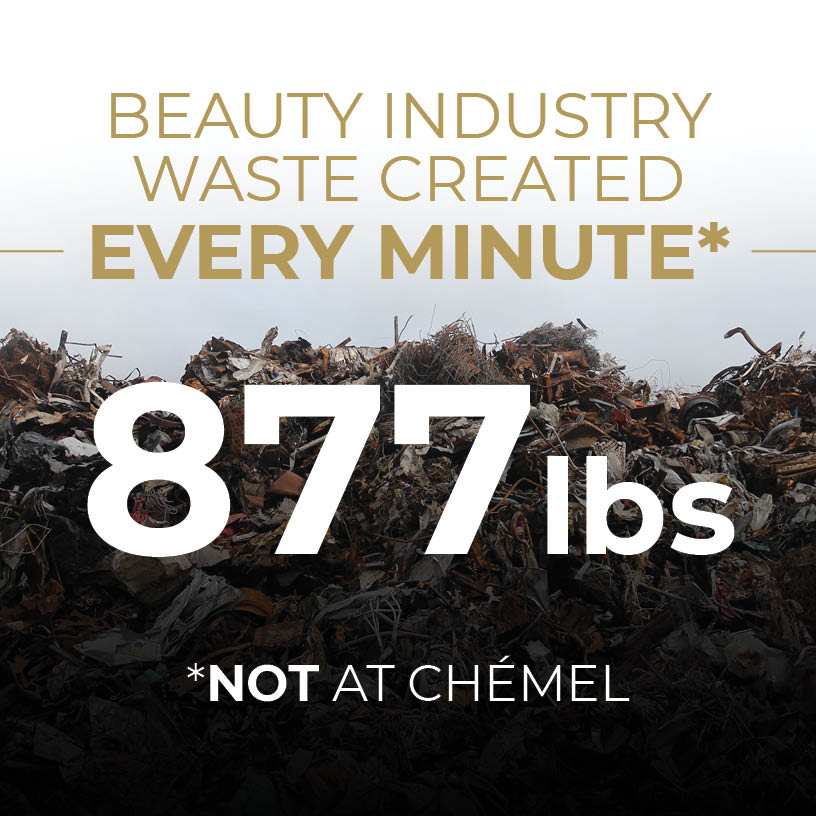 sustain:YOU
Chémel was green before it was cool.
In April, Chémel is celebrating Earth Day. We are also celebrating our precious status as a Green Circle Salon. We celebrate because we are ever conscious that an industry that makes people more beautiful has often done so at the expense of the environment.
While it garners press attention every April 22nd, Earth Day is never just one day of the year at our salon and spa. And it is never just a day on our social media planner. It is something we honor every day as we serve you, our client. It is emblematic of our Core Values of Integrity, Accountability, and Culture.
At Chémel, we have always been intentional about the choices we make for our business because everything we do has an impact on the world around us. Central to those choices is that we leave a small footprint behind for us, for you, and for the planet. Choosing to honor the environment has been one of easiest but most important business decisions we have ever made.
Every minute, the beauty industry creates 877 pounds of waste. That is more than 1.2 million pounds, or 631 tons, of plastic bottles, metal hair foils, paper, cardboard, excess color treatment, and more going to the world's landfills, threatening our water supply, and littering the oceans. If that is hard to visualize, consider that the weight of the world's beauty waste is equal to 15 fully-laden semi-trucks, 16 city buses, or 105 adult male African elephants –each day.
Those are sobering facts, but Chémel is determined to be a beacon of light for the industry. We are doing that by adding to the conversation and calling on our sister salons to join us in green innovations to their business models.
Last month we introduced you to Bleu, R+ Co's line of sustainable, luxury hair care products that use person-friendly, environmentally-friendly ingredients and 100% biodegradable packaging. Use of products for your hair and skin that have small environmental impacts are only some ways that Chémel stays Earth-positive.
Our commitment to the planet extends far beyond shampoo.
More than a decade ago, we searched for best practices to reduce and reuse the waste in our salon so that it could be kept from our local landfill and given a new and important life. That is when we found Green Circle Salons. Green Circle Salons is an organization that recycles and reuses the many leftovers from salon services as well as the personal protective equipment (PPE) that has become so important to the health and safety of our clients in the last year.
Chémel is proud to count ourselves among the earliest adopters of the Green Circle Salons process. Joining this elite group of planet warriors was not easy, but it was the right thing to do. Each Green Circle Salon is investigated to make sure that all points of the salon process are handled sustainably. Taken together with the efforts of Green Circle Salons other salon partners, these rigorous standards mean that our clients can be assured of a Green Guarantee from a Zero Waste to Landfill organization monitored by the Carbon Trust.
Next time your service is completed, watch for the special care that is taken with the waste produced by that service. As your stylist clears the workspace, notice that the materials left behind will never head to the nearest waste bin or be rinsed down the sink. Instead, they go to our Green Circle containers and a journey toward a new and sustainable purpose.
Thanks to Green Circle Salons, over 95% of the waste created by salons and spas like Chémel can now be composted, turned into bio-composite plastics, and used to develop new green technologies like insulation and water-filtration. And while it is comforting for our team to know that almost all of what we use or produce can be recycled, being a Green Circle salon has also made us mindful of how much we use at each service. It is our promise to provide you with the best and most beautiful results using only what we need.
It is so satisfying to think that since our decision to become a green salon so many years ago, Chémel has been part of keeping tons of our own salon waste out of the landfill and Tacoma's water supply. We love knowing that the large plastic bottle we emptied at your last appointment has been repurposed and may now be keeping your home just a bit warmer or contributing to the clean, refreshing water that sustains you. We hope that as our clients, it makes you feel good, too.
Love Earth, Love Chémel…love:YOU
To learn more about how you can celebrate Earth Day in your own home or business, we encourage you to visit EarthDay.org.
---
Related Posts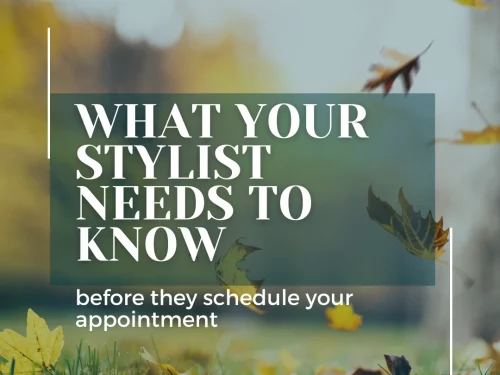 Whether you're passionate about hair or simply aiming for a style change, here are five tips and crucial details...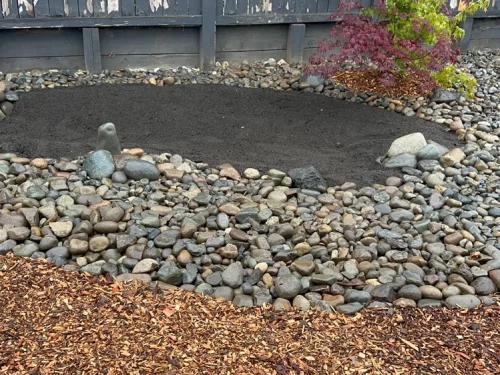 As a Green Circle Salon, we believe in doing our part for the environment. That's why we use sustainable products...