Our Custom Consultation Gives You A Personalized Salon Experience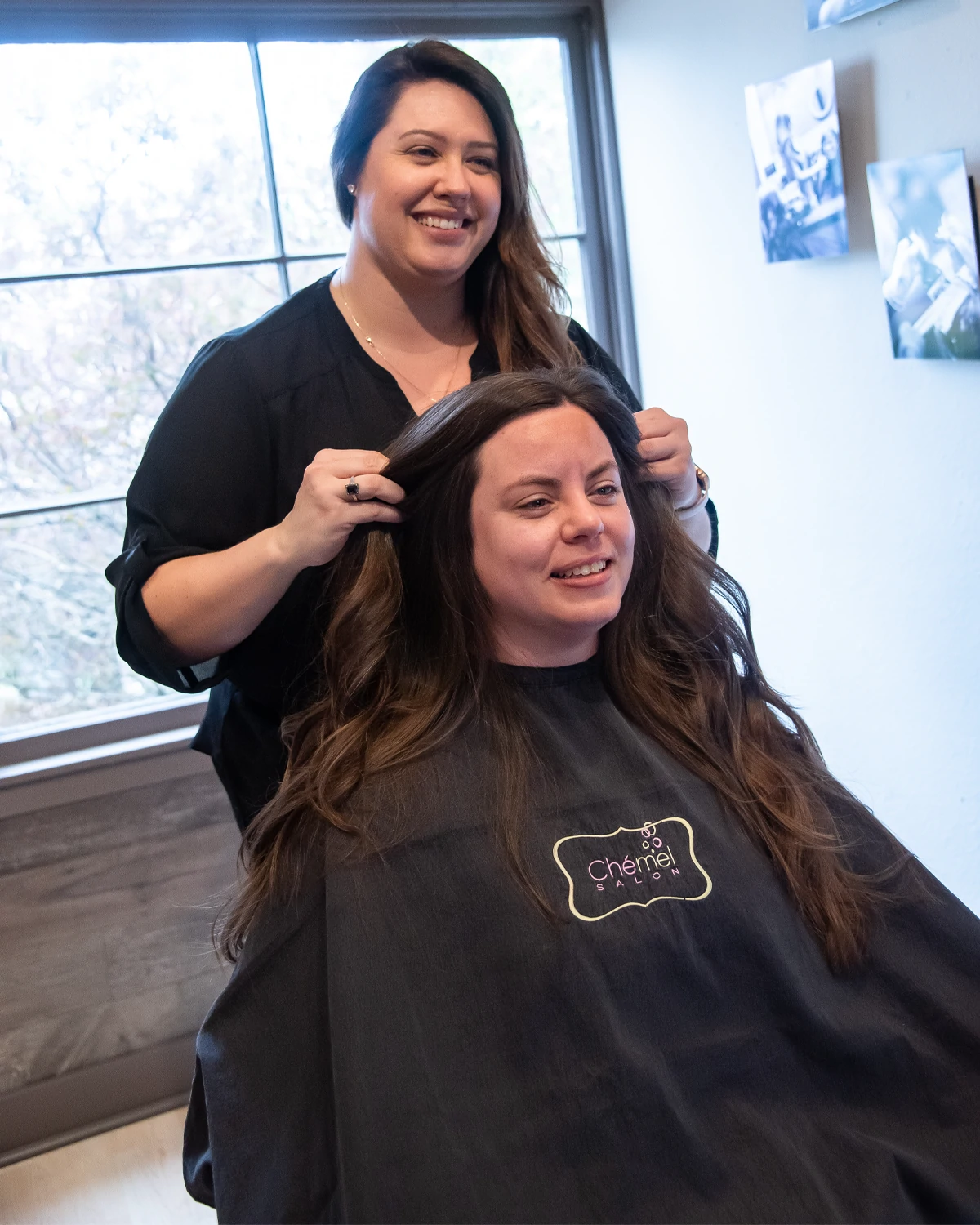 At Chémel Salon, we understand that your hair is more than meets the eye. Your style shows the world how you feel, and the confidence that you get from looking your very best shines through in everything you do. That's why we don't offer a cookie-cutter salon experience. Instead, your journey begins with a custom consultation that helps your stylist get to know you, your needs, expectations, and budget so that we can meet or exceed your standards with each visit.
Your Journey Begins
One of the first things you might notice with Chémel Salon is that we don't offer walk-in service; we ask that you complete our consultation form before making your way to your stylist's chair. Why? Because this is an important part of the process that many salons skip in favor of getting you in and out the door quickly with a cut, color, and style that you only briefly describe. You may walk in before lunch and leave at noon with a new 'do, but is it what you really want? Probably not. It's more likely that it's a "book look" replicated over and again.
A Practical Approach To Creativity
If you look back at hairstyles throughout the years, you may notice that men and women tended to look exactly alike. This is because people followed the pack. Today, we all want our hair to express our individuality. To help you do just that, we've created a streamlined process that helps us match you with the right stylist and gives them the opportunity to review your hair history. Your intake form, which can be texted or emailed, will include questions about:
Service history for the last five years
Products you currently use
Daily style routine
Desired effect
Budget
Will also ask you to send us two sets of photos. The first should feature your current hairstyle. We request that these two to three pictures are taken in natural light and clearly show your hair from the front, back, and side. The second set of images will show us your inspiration. Look at your favorite celebrities, online magazines, or influencers for styles you love.
Once these have been received, your expert stylist will contact you to set up an appointment and discuss your custom-built package. When you're ready to move forward, we'll find a time and date that works for you and take a deposit to secure your appointment. If we can't get a good read on your hair from the pictures, you may be contacted for an in-person consultation prior to your style session.
We understand the urgency when you're ready for change. However, our custom consultation approach allows you to get to know your stylist and ensures that we can deliver what we promise. Our goal is for you to feel comfortable throughout the process and more beautiful than ever when you leave.
Chémel Salon's custom treatment packages are built for you. Contact us today, and let's walk this journey together.
---
Related Posts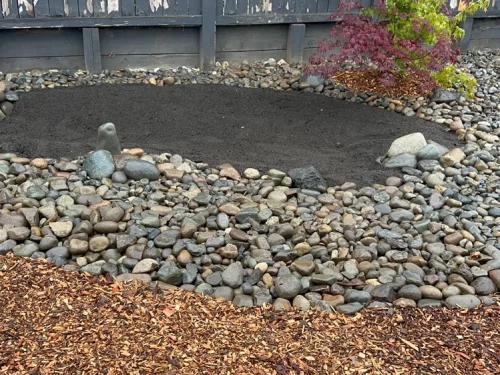 As a Green Circle Salon, we believe in doing our part for the environment. That's why we use sustainable products...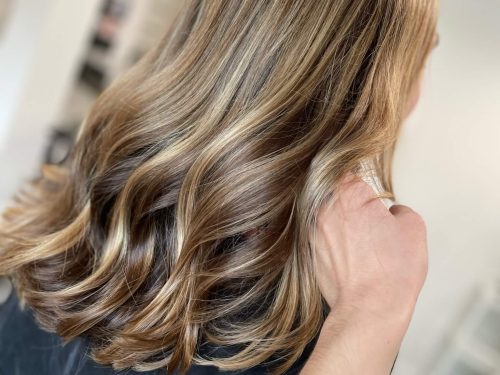 You already know that life is too short to have hair you don't love. But how do you get hair that you LOVE? It's...