Color Correction by Chelsey
Look at this stunning color correction by Chelsey! Chelsey shares, "When not done correctly, color corrections can create more of a problem. Done at a different salon, she wanted to stay away from lightener. We kept it simple by bringing her natural color all the way through and richening up her natural color!" To achieve this look we used exclusively Davines Color. To style, we kept it simple and natural with soft waves using a mix of R+Co & R+Co Bleu.
✨ R+Co; High Dive
Plunge into deep hydration and reflective shine with HIGH DIVE. Formulated to smooth and seal the hair, it moisturizes, softens and drowns out frizz. Good for: Styles that favor moisture over hold; smooth-textured looks
✨ R+Co Bleu; Smooth & Seal Blow Dry Mist
Apply light mist to towel-dried hair and comb through. Blow-dry. More Info: This fine blow dry mist strengthens, repairs, nourishes, and protects. Prevents thermal damage from hoot tools up to 450 Degrees F, helps provide lasting frizz defiance and seals the cutcile for silky, sleek, humidity-resistant hair.
✨ R+Co Bleu; Volume & Texture Spray
Apply on finished, styled hair. Shake well. Mist through hair and use fingers to add extra volume and texture to complete the look you want. More Info: The ultimate style booster: Weightlessly add texture, pliability, lustrous body and movement. Use as a finishing touch or a refresher to restyle and revitalize hair without stiffness or residue, but with light, flexible hold.
Did you know that we have a custom quiz to help you find your perfect stylist match?? Check it out on chemelsalon.com and get matched today! ❣️
??‍♀️ by Chelsey Boccamazzo
---
Related Posts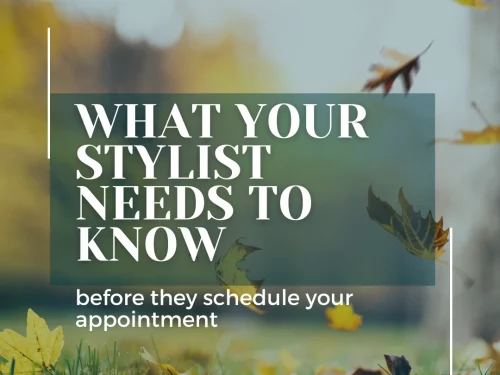 Whether you're passionate about hair or simply aiming for a style change, here are five tips and crucial details...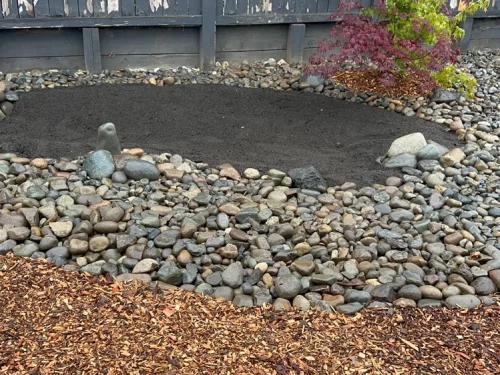 As a Green Circle Salon, we believe in doing our part for the environment. That's why we use sustainable products...